Pressure gauge for inflatable dinghies. Works great with the 2005 Bravo valves & they are compatible with Zodiac and TUG inflatables.
Bravo 2005 replacement air valve for Bombard and Zodiac Zoom models with push pin center.  Available in Gray or Black.
Fits most inflatable boat valves with a bayonet connection and a 3/4" hose.  The bayonet connections will fit many inflatables such as AB inflatables, Caribe inflatables or any brand that uses Halkey Roberts or push push inflatable boat valves.
The Bravo Valve Tool can be used on the Bravo 2000 and Bravo 2005 Valves, White
Adjustable drain plug housing with self bailer.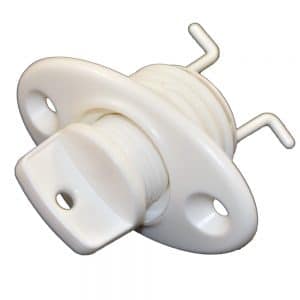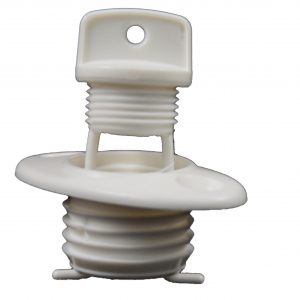 Inner Hull Drain Plug with Housing - Generic
TUG Inflatable Drain Plug, gray.