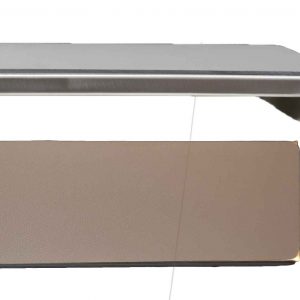 AB Inflatable Boat Removable Aluminum Rowing Seat. Fits the AB 8/9/10 VL-VS, AB 9.5/10 AL and AB 10UL.
Fits AB and Caribe Latches for Bow Hatches and Seats
West MarineUnder Seat Storage Bag and Cushion for Inflatable Boat Seats
Inflatable Boat Seat Hinges by the Pair for fold down boat seats. Used on most brands such as AB, Caribe and Zodiac.  Also used on Eurohelm system.